Upgrade your strategy thinking and execution!
Set your vision, choose the right people, and upgrade your business with smart goal management
Building a Strategic Vision
Choose the right person to put in the right place
OKR management combined with KPI
Connecting the team to conquer the goal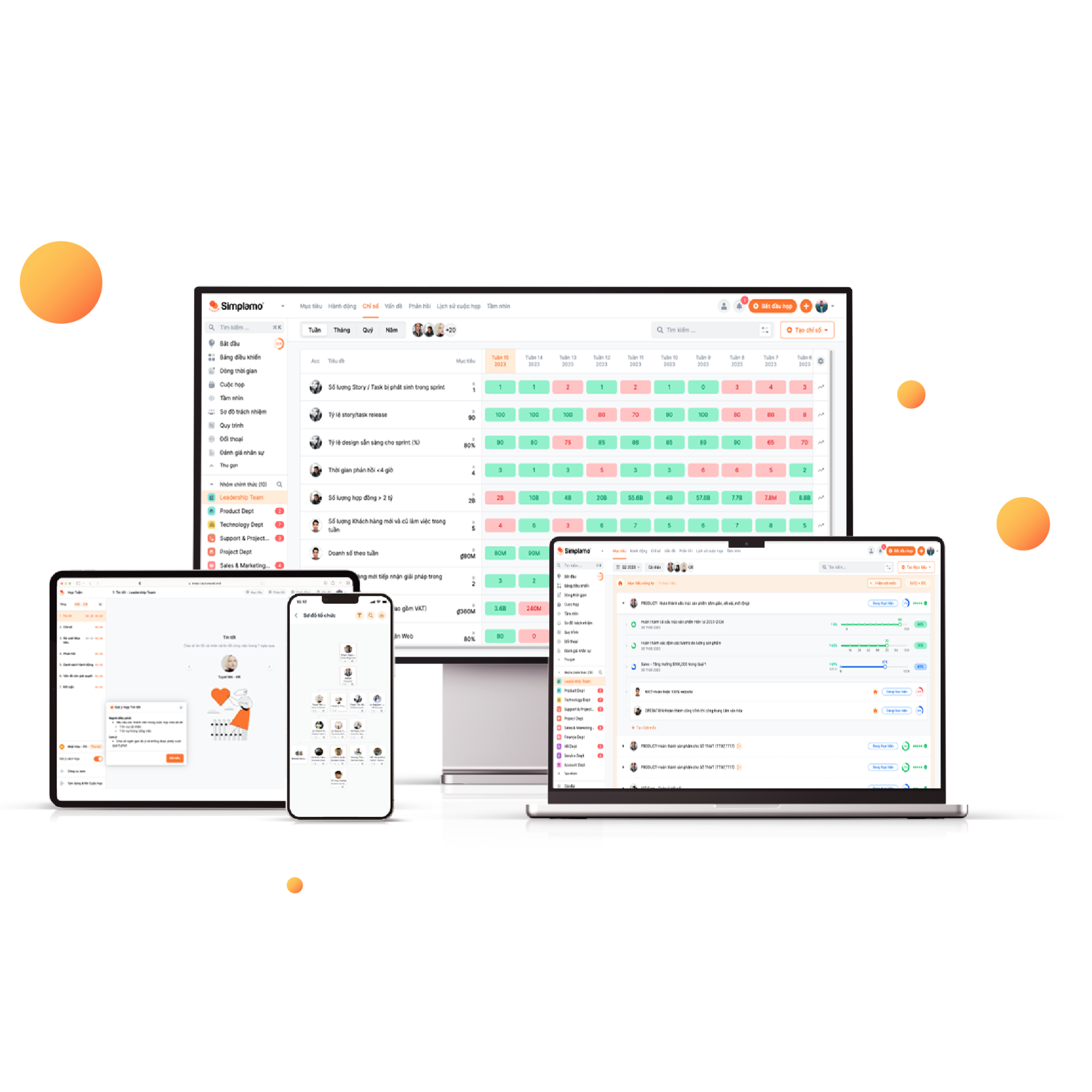 OKR Vietnam software is developed by SEONGON, VNOKRS focuses on pure OKR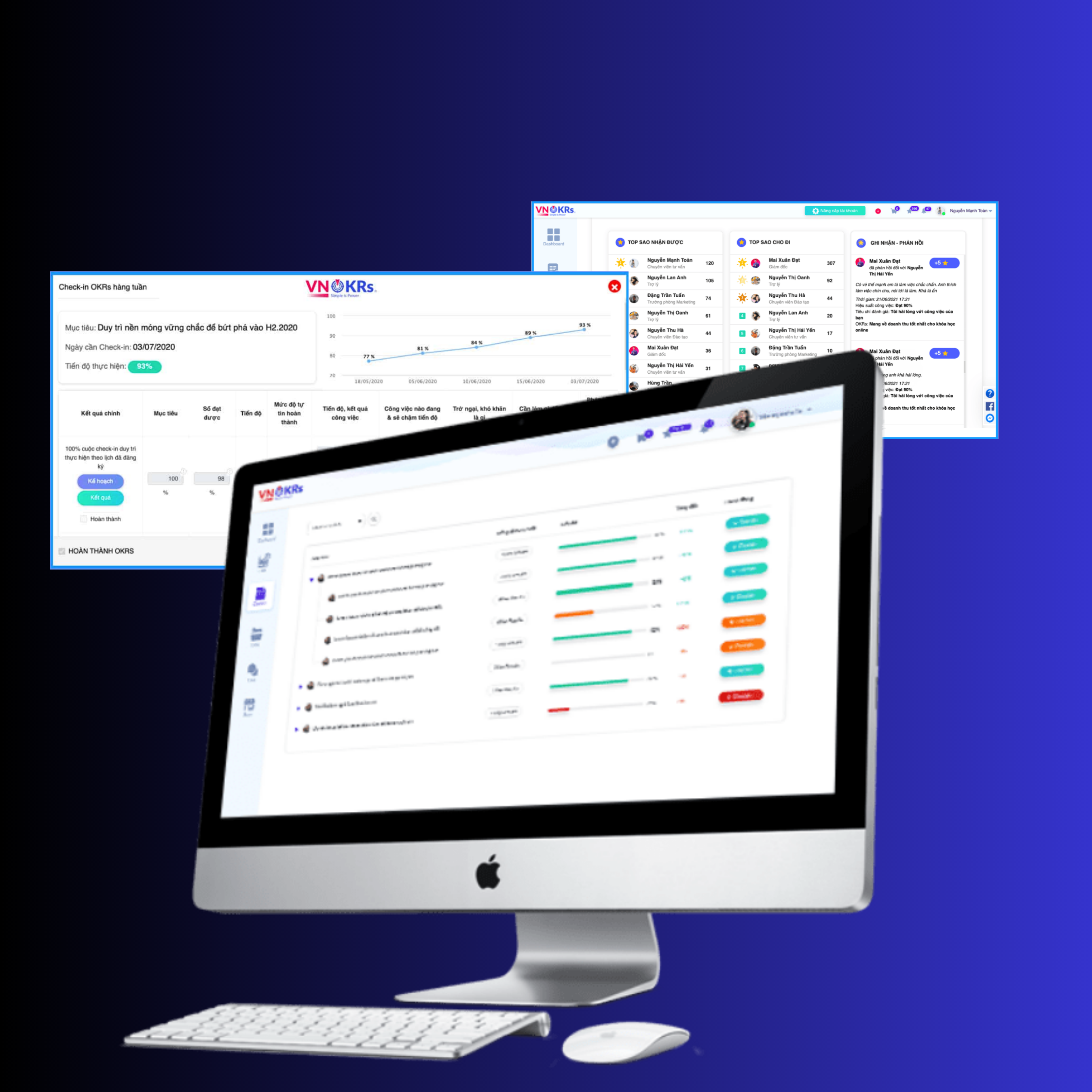 Modern scientific goal management software, a unique combination of OKR and KPI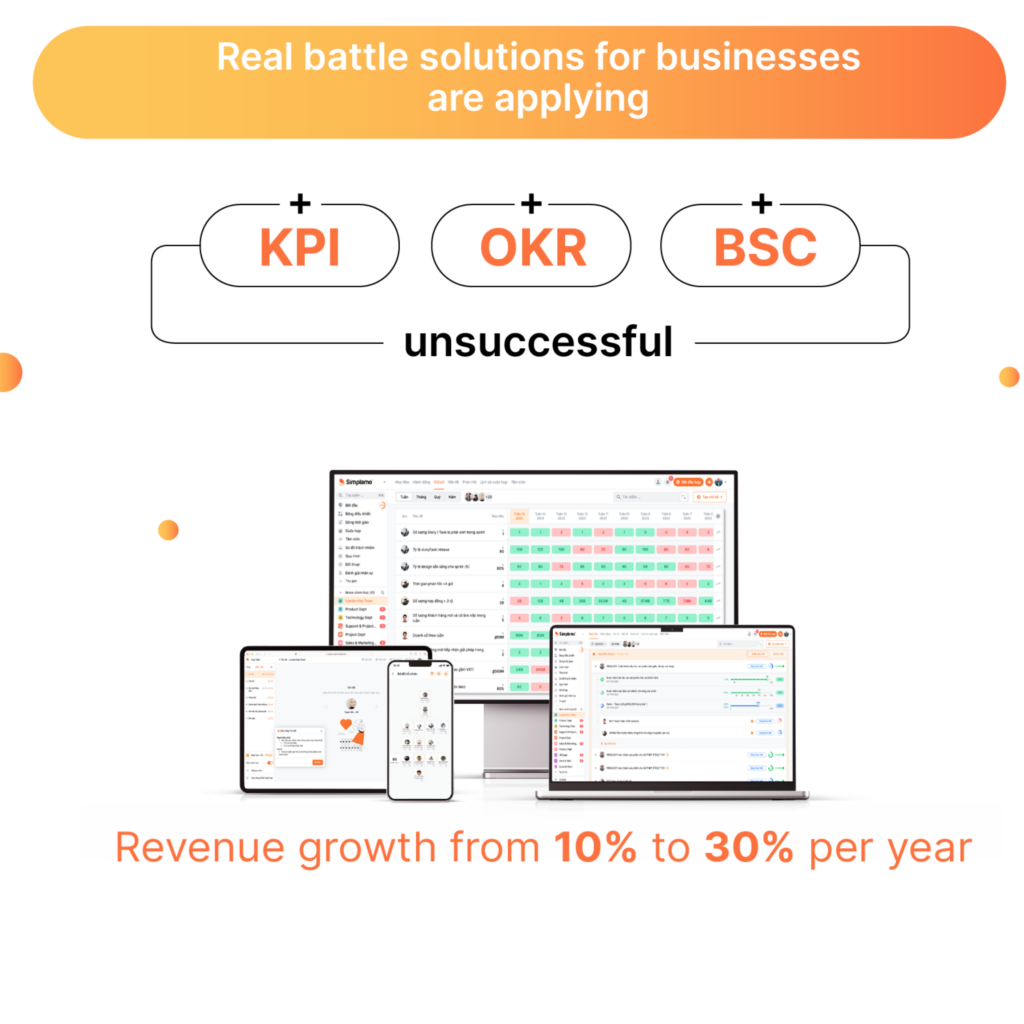 VNOKRS only focuses on OKR as its name implies, does not cause distractions and fully ensures the important principles of OKR. However, not only that, enterprises need to combine many other management methods to build an effective foundation and way of working together, supplementing the missing areas of VNOKS.
Simplamo is a unique combination of OKRs & KPIs, complementing each other and helping businesses understand team performance. Simplamo's OKRs and KPIs are built on the basis of a solid Vision, a transparent responsibility map, ensuring that all activities are always on track and by the right people in the right places.
In addition, Simplamo's weekly meeting will ensure that the team always has timely feedback and support in their progress, without taking up as much time as traditional OKR 1-to-1 checkin meetings.
How is Simplamo different from VNOKR?
Business success comes from identifying the right direction and organizing the entire team to move in that direction, persistently and vigorously. That is the core factor, helping businesses optimize all resources and limit redundancy.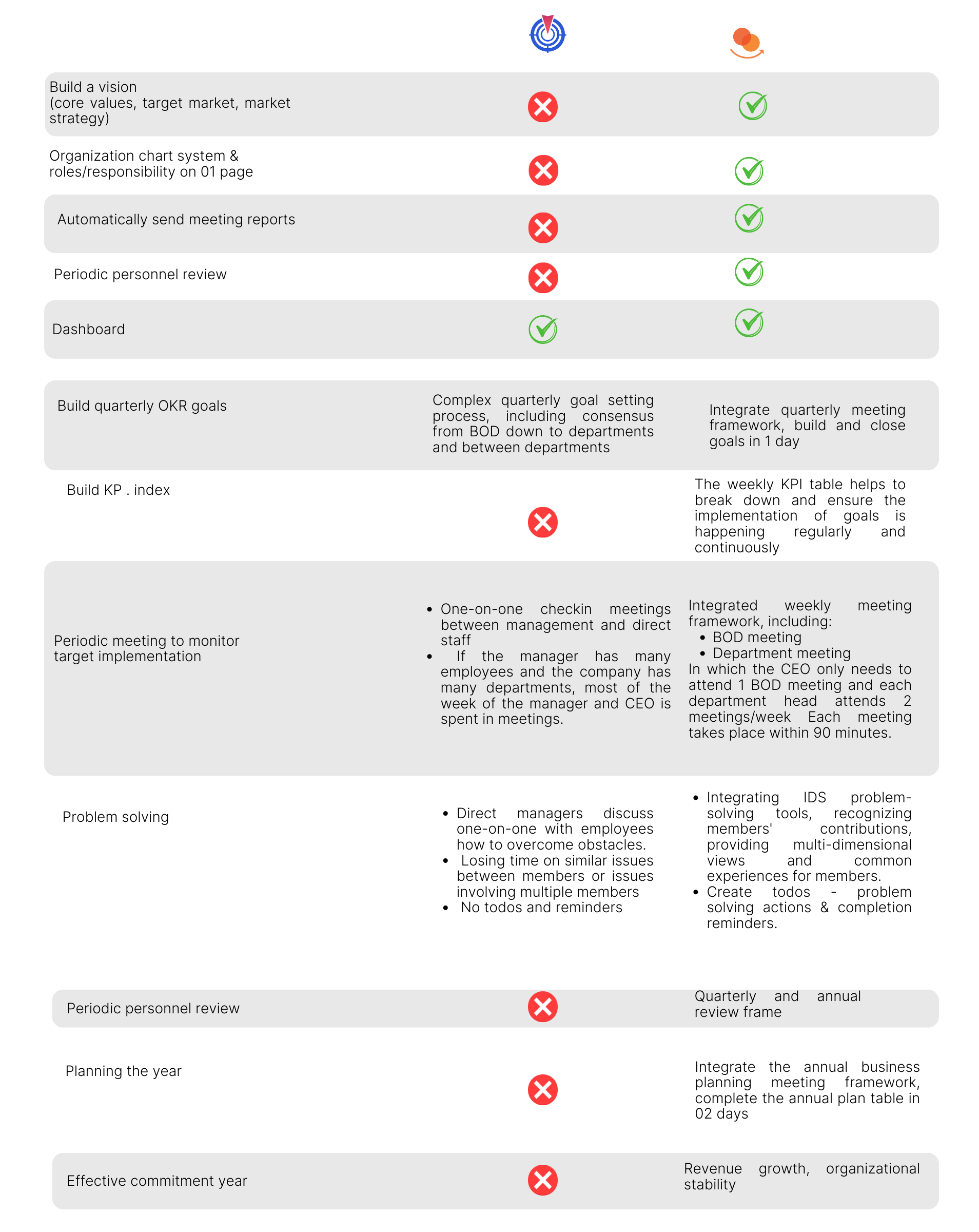 More than 100+ businesses from many countries
achieve the goals of growth, synchronous operation and sustainable development thanks to Simplamo
Setting up a Business Platform
Establishing a Business Vision
Determine the right direction at every moment
Clarify the organization chart and roles for each position
Choose the right person to put in the right place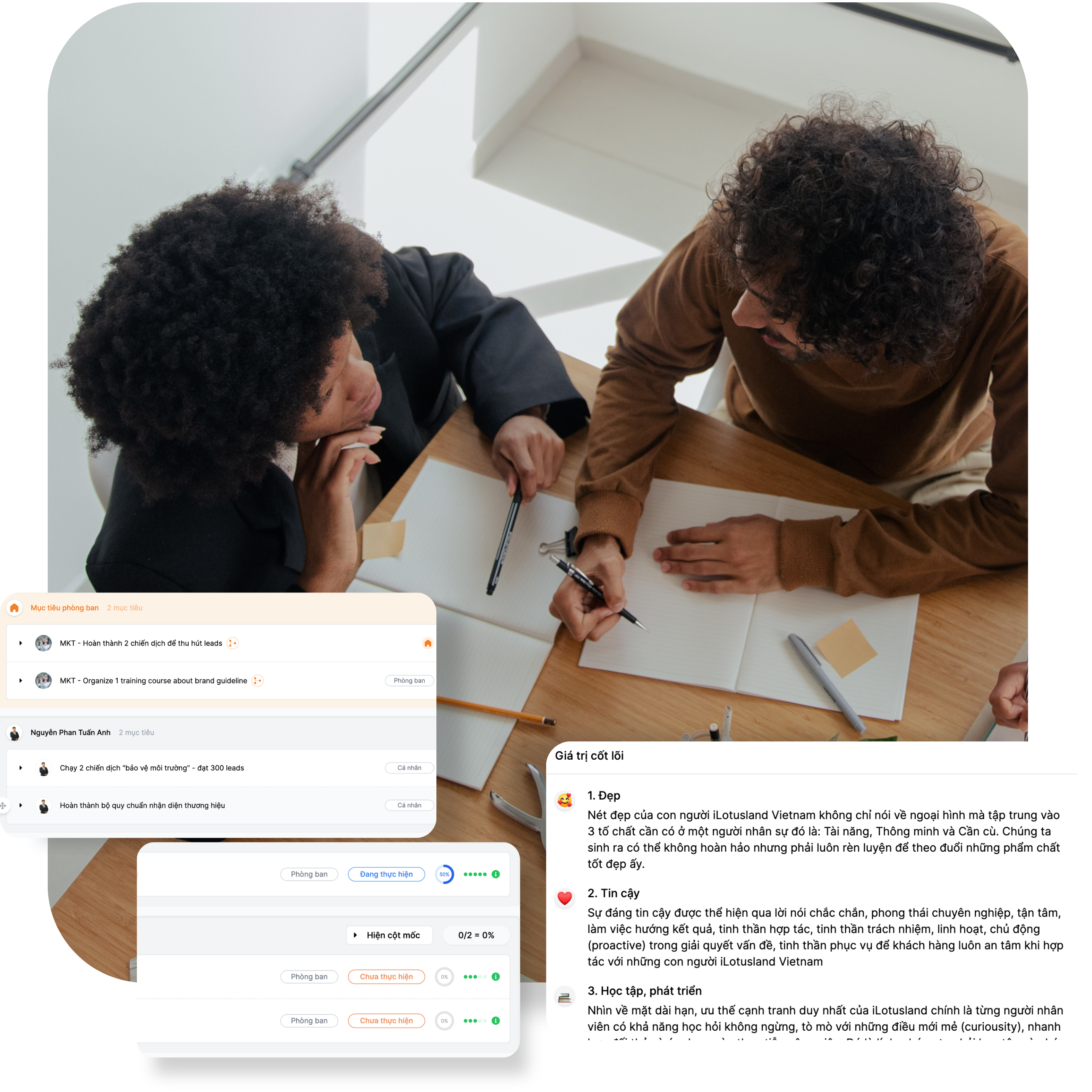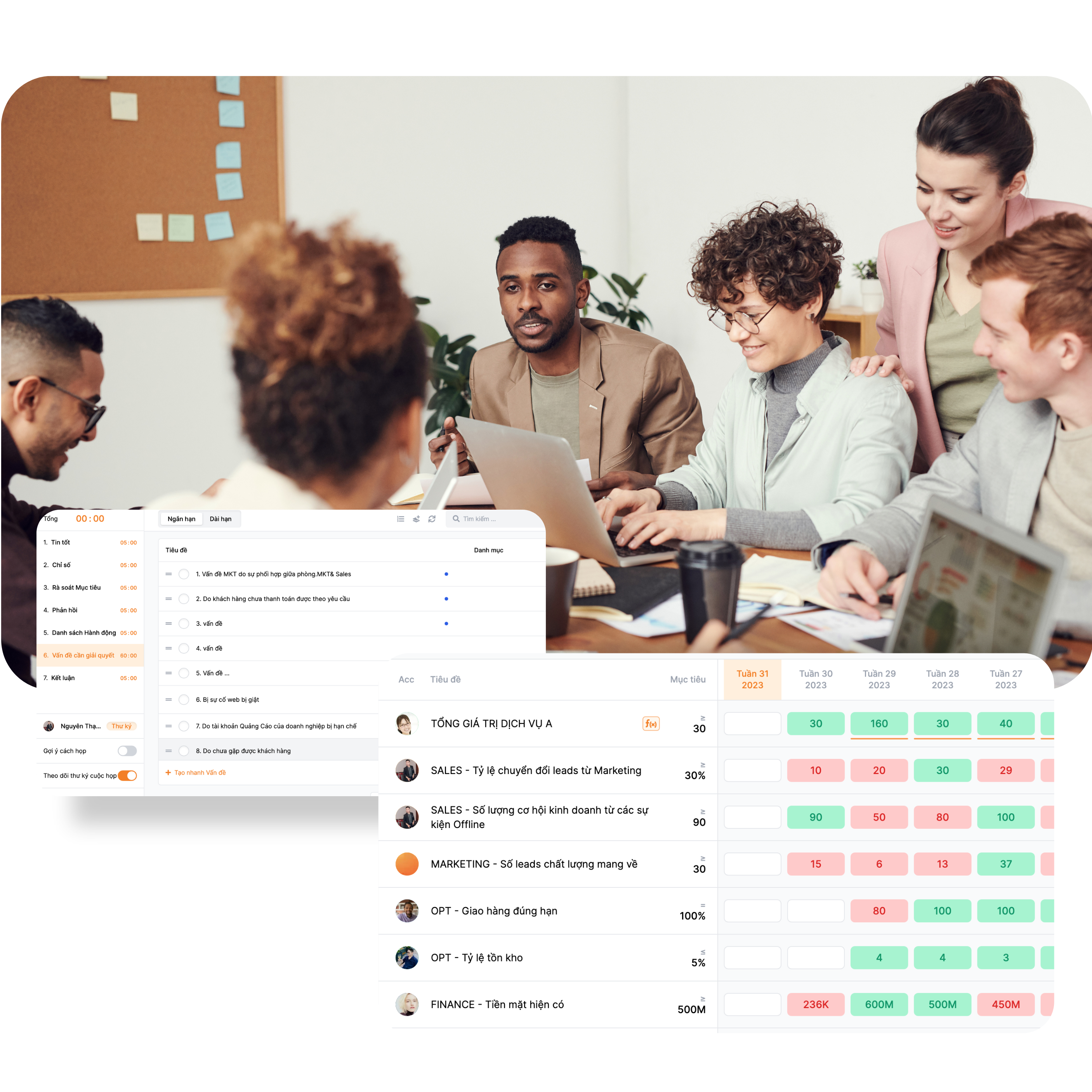 OKR management combined with KPI
Set Smart OKR Goals
Scientific decomposition, closely linked
KPI table to closely monitor weekly performanc
Ensure that enforcement activities take place continuously and regularly
Meeting framework to closely follow the periodic goal implementation
Augmented reality communication
Create Healthy Conflict & Smart Problem Solving
Get feedback & inherit experience continuously
Only 90 minutes per week for meetings & time for important things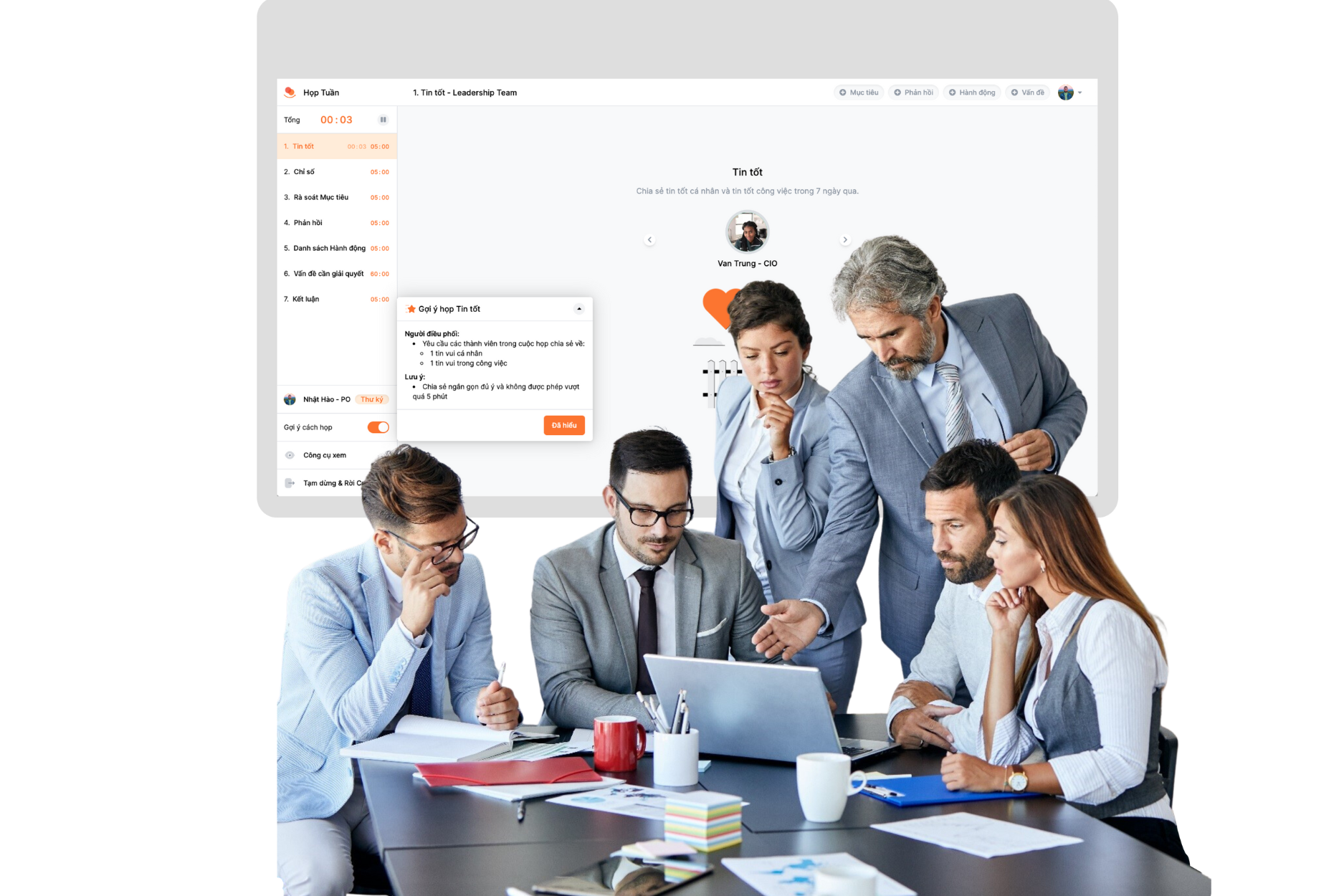 A platform for CEOs to execute strategies, empower employees, and disrupt business. With simple features, easy to use for all members.