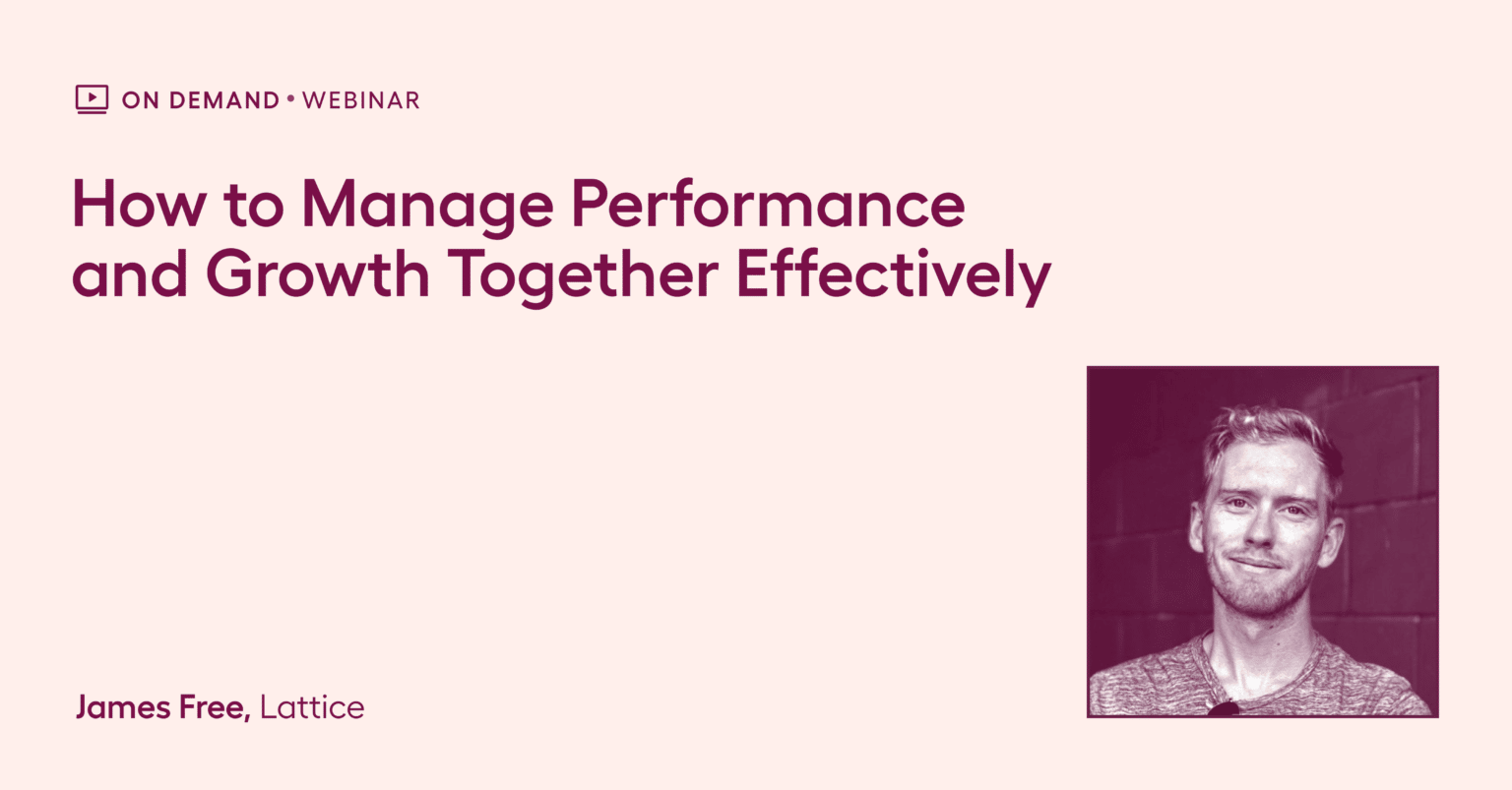 How To Manage Performance and Growth Together Effectively
Undirected growth without a clear link to performance management isn't an effective way to improve your bottom line. In fact, 47% of your people could leave if you don't deliver the goods on the personal development front.
For HR teams, this presents a big opportunity.  In this webinar you'll learn how to treat growth and performance as integrated concepts, with an actionable 4-step framework and real-world examples to help you build high-growth, high-performing teams.‍
You'll learn:
✓  How to introduce developmental reviews
✓  How to use individual development plans to set career goals
✓  How to create career tracks that do more than set expectations
✓  How to leverage one-to-ones that talk about more than work
Register for the Webinar!