All-in-one platform
One product for your whole team. Operating Business® just got a whole lot easier
Make your people fall in love with your meetings
Let the automation of our Weekly Meeting system save your time
In-app timer to track any section and the overall duration
Take notes throughout the meeting and view all of your meeting details in each summary
Meeting minute email automatically delivered to your email inbox
To-Do's reminded frequenly (Both in app and via email)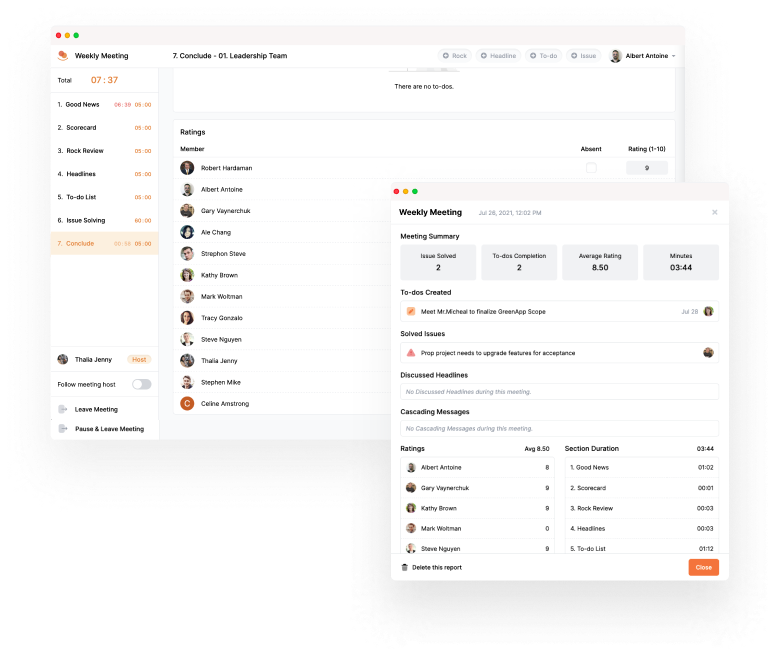 Rocks
Say "Done" in 90 days with easy Rock tracking and management. Rocks are automatically integrated with feedbacks for Conversations/ Annual Review and the Vision!
Add and delegate Milestones to team members
See your Rock completion rate at a glance
In multiple Weekly Meetings? Easily track your Rock to have a status update and make changes in each meeting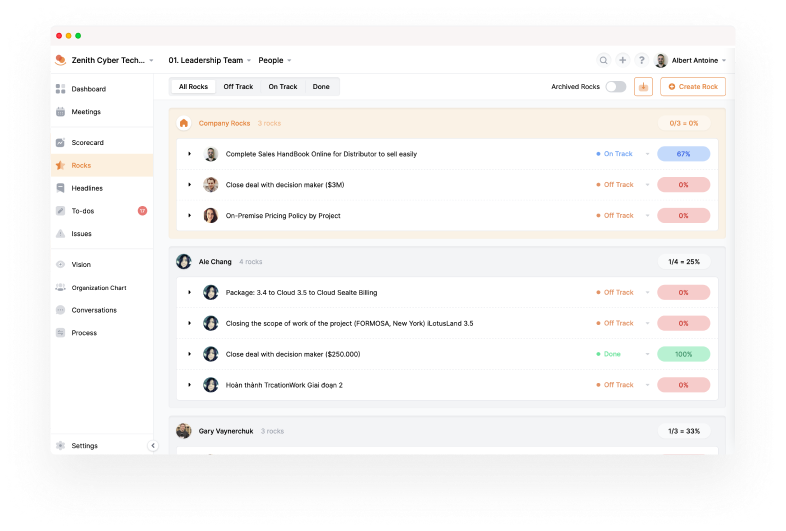 To-do's, Issues
Organize your team's to-do's to see what is past due, and over time you can see what has not been completed on time.
Easily prioritize your top 3 issues (Top 3 are highlighted green for your convenience)
Convert Issues to To-do's
Switch issues between Short-Term (Weekly Meeting) and Long-Term (Vision)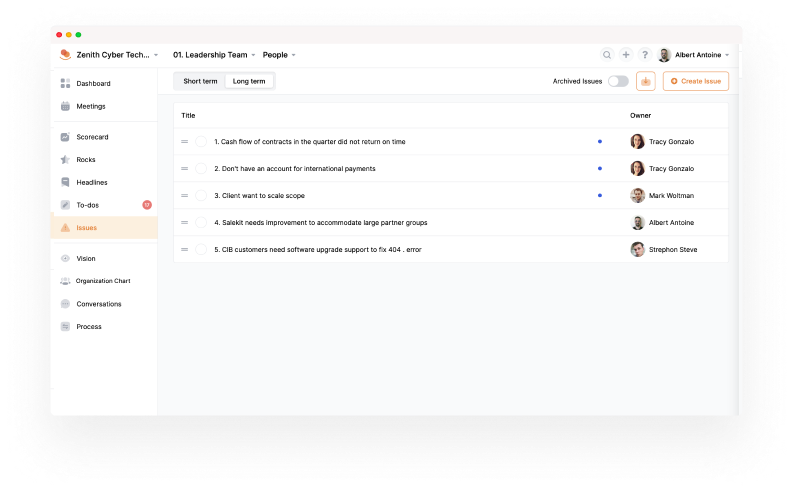 Organization Chart
Create a clear way for your people to see their roles/responsibilities, and how they are measured
Multiple people with the same role? Add them all to the same seat
Add a high level of details with roles and descriptions for each
Choose a new "Top Seat" to easily view different departments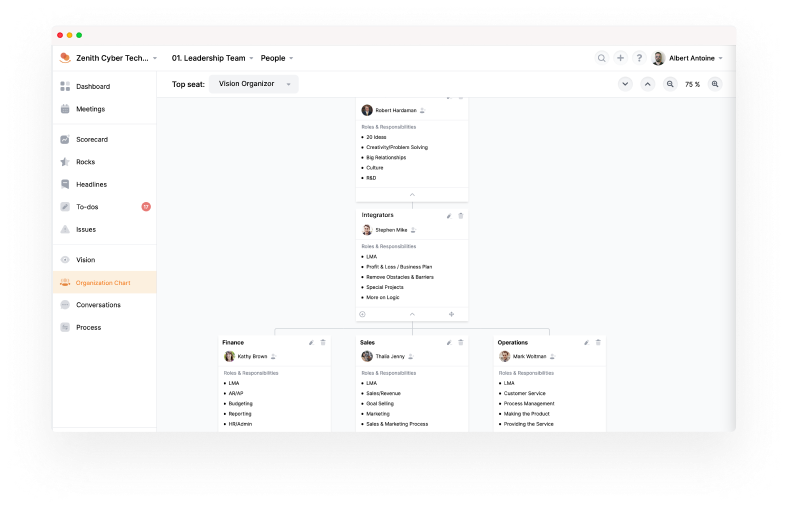 Vision Organizer
What are you working on this quarter? The software integrates simple tools that share the info with every employee
Create a clear vision by having a Vision/ Rocks for each team
Detailed 3-Year and 1-Year Goals to drive towards together
Save past versions in a Vision archive
Share your Vision with all teams, or keep it private!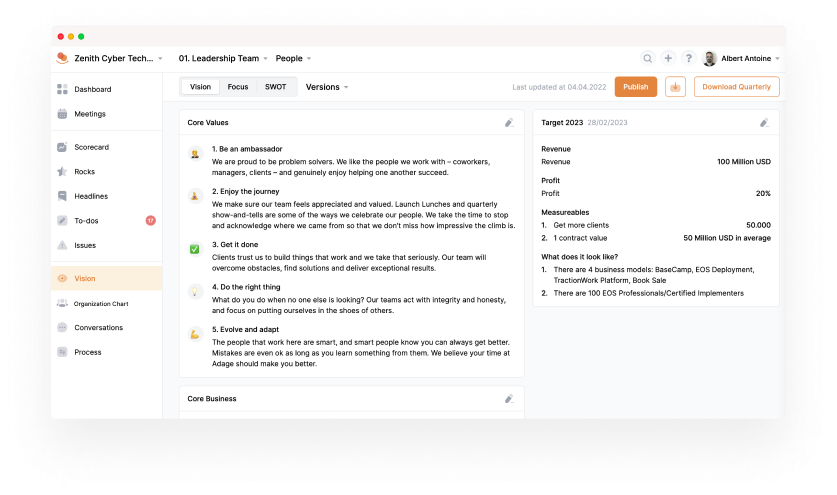 Trusted by startups and iconic brands
We are a digital agency that translates your ideas into a strategy that is shared by all of your people